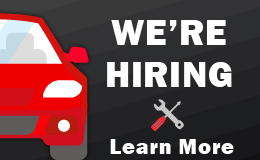 LaFAYETTE Collision Center, Inc.
Although we meet by accident, we work diligently to ensure your experience with us is an exceptional one! At LaFayette Collision Center, Inc. we understand that being involved in an auto accident is a stressful situation, so our staff will oversee the entire process; starting at the accident scene.
One of the many things that distinguish our collision repair center is that we pay the towing cost on behalf of our clients and bill the insurance company for reimbursement. Our clients prefer this because it does not affect deductible (if there is one), it saves time and headache and they avoid paying out-of-pocket for towing services.
LaFayette Collision Center, Inc. is a recommended repair facility and our certified staff has decades of experience processing insurance claims and restoring vehicles. Contact us today for a free estimate and see why our clients are happy we met – even if it was by accident!
Read more
Visit LaFayette Collision.
Take a right off US 41 on Co. Rd. 492
110 Co Rd 492, Marquette, MI 49855